What does it take to ensure an event has increasingly positive sustainability impacts? For the European Society of Cataract and Refractive Surgeons (ESCRS), vision, collaboration, and action are key. It has taken the medical profession's Hippocratic oath one step further to include the planet and its places as patients. It is using its events to ensure the increasing wellness of both while it serves people.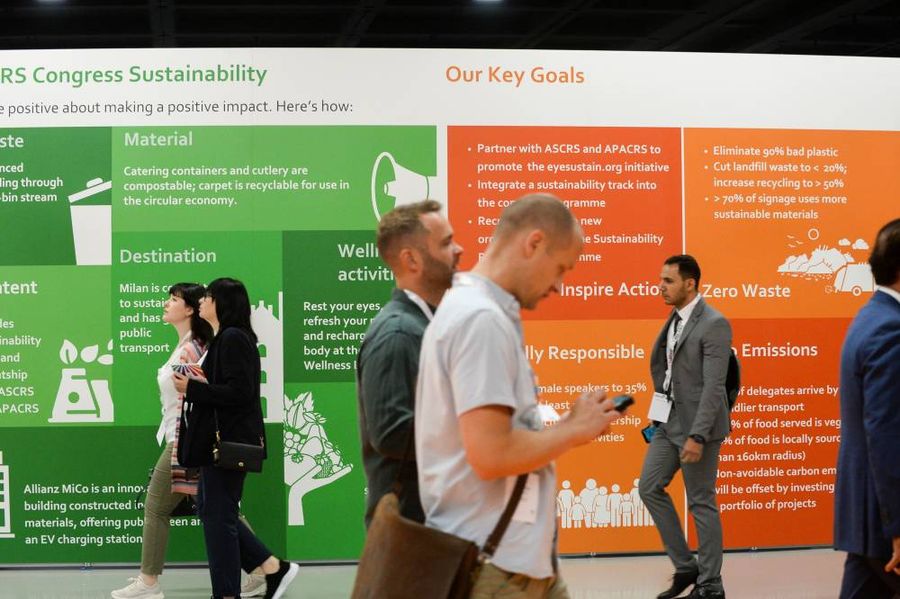 The association has over 7,500 members from 130 countries world-wide. In 2022, the ESCRS president, Oliver Findl, committed to improving the sustainability of all its activities as a society, starting with its flagship event, the ESCRS Congress, and enlisted the guidance of GDS-Movement's sustainable events changemakers and close collaboration on operations with the MCI Group. ESCRS's 40th Congress was held during the 16th – 20th September 2022 at the MiCo (Allianz MiCo) – Milano Convention Centre, Milan, Italy, a destination that, itself, measures and mitigates its negative impacts by participating in the GDS-Index.  
A vision for the Milan event
The event had 4 main sustainability goals, each evolving as the journey deepens:  
1. Inspire action
2. Achieve zero emissions
3. Reach zero waste
4. Develop social responsibility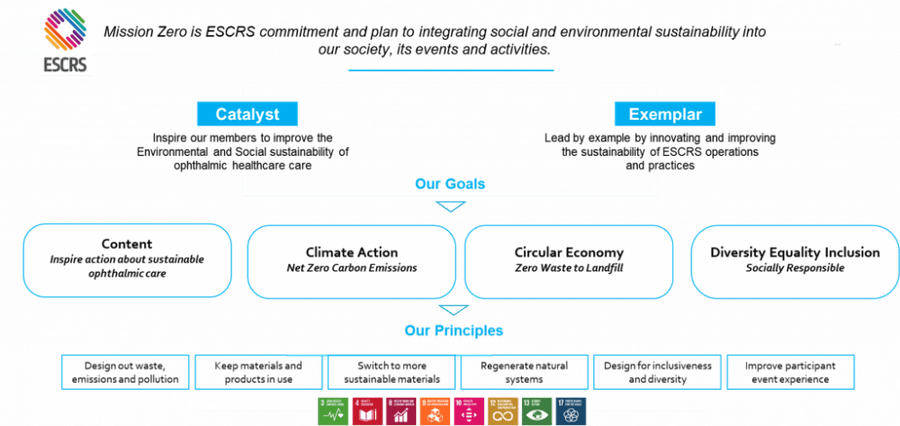 Oliver Findl, ESCRS president, recognises that the speed and scale of such positive change is exponentially increased when we combine our skills and resources.
"We have to work collaboratively to support the wellness of our event participants," he asserts on the event's sustainability page, "give back to local and global communities, regenerate ecosystems and inspire sustainability action from our event participants." 
Preparation and participation
Before the conference, ESCRS encouraged attendees to make more responsible choices in terms of travel, accommodation, food, drink, recycling, and to spread the word to their networks.  
The association created and disseminated the ESCRS Sustainable Exhibiting Guide to inspire and guide.  It also hosted its inaugural sustainable exhibitor award, designed to showcase best practice and encourage the adoption of sustainability techniques. It was won by Johnson & Johnson Vision. 
During the event, a ESCRS Sustainability wall visibly inspired and educated delegates about sustainable practices at the Congress and beyond it. It was a favourite spot for selfies, too.  
Other on-site initiatives included:
– bespoke, branded reusable water bottles for attendees,
– dedicated potable water stations sprinkled throughout for easy refills,
– clearly sign-posted, 5-stream recycling stations for paper, plastic, glass, tin, and compost,
– pin and badge collection points to ensure re-use,
– a wellness lounge with qualified masseuses completing more than 300 treatments, and
– menus encouraging environmentally-responsible food choices.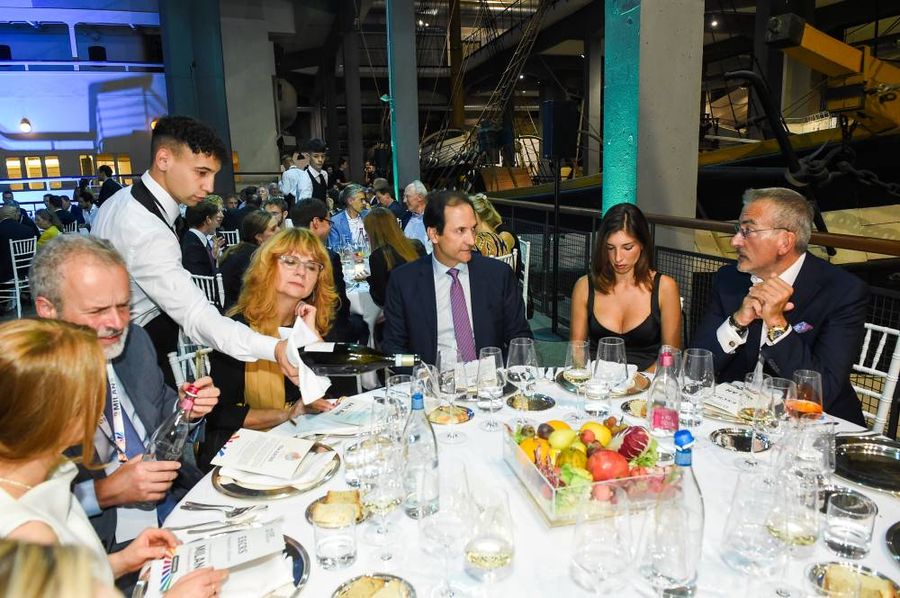 Food was a key focal point, as well, with 79% of the fare being vegetarian/vegan, and no red meat served. 90% of food packaging was compostable, and 60% of ingredients were locally sourced within a 160 km radius.  
Post-event efforts and results
The results of pre-planning with vision and strategy speak for themselves. Here are some of the successes:  
– Only 3.4% of waste was sent to landfill; 30.9% of waste was incinerated, and 64% of waste was recycled or re-used.
– Leftover food was donated to Banco Alimentare-Siticibo, a charity working in Lombardy to encourage food security.
– The congress's carbon emissions were measured using industry best practices and the TRACE tool. All possible reductions were made and 76 % of the unavoidable emissions were offset with the purchase of carbon credits across three certified offsetting projects through Climate Impact Partners.
– The event created a fully integrated sustainability track in its programme, with panel sessions & courses focusing on waste management.
– A new partnership established with ASCRS and AAO to start eyesustain.org which is a global coalition of eye societies and ophthalmologists collaborating to make ophthalmic care and surgery more sustainable.

The association is committed to further improving its event impacts through its engagement, inspiration, and catalysing collective action. It is working closely with GDS-Movement, which emphasises supplier collaboration for maximal impact, to achieve more of its goals, including more balanced gender representation, and more re-usable, nature-friendly signage. We look forward to sharing more successes with you about their 2023 events!  
If you'd like support in defining and refining your event's sustainability vision and impact, Global Destination Sustainability Consulting (GDS-Consulting) can support you.   
More 
– Download the ESCRS Congress 2022 Sustainability Report
– Visit the ESCRS event sustainability page